Think.Eat.Save 2016
For the fourth year, Australia's leading food rescue organisation OzHarvest teamed up with the United Nations Environment Programme (UNEP) and the UN's Food Agriculture Organisation (FAO) Global Initiative on Food Loss and Waste Reduction (SAVE FOOD) to lead the 2016 Think.Eat.Save campaign in Australia and raise awareness of global food loss and waste reduction.
Think.Eat.Save events took place on Monday 25 July, 2016 across 11 Australian cities (capital and regional). Members of the public were served 22,000 free hot meals including surplus soup and rescued stews made from produce that would have otherwise ended up as landfill.
The 2016 Think.Eat.Save campaign brought attention to the impact of global food waste and encouraged a national debate on how food sustainability and food security can be addressed from a community to a country level.
Read more about the big day here.
Local Think.Eat.Save events were held in the following locations...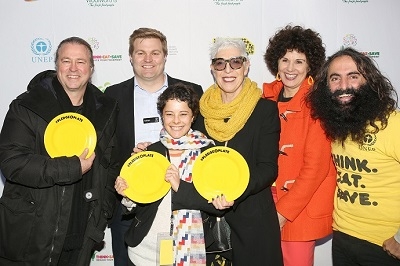 Metro Locations
Regional Areas